Vietnam is beautiful throughout the S shape, making it the ideal honeymoon destination for the couples worldwide, and the Indian spouses are no exception. Travel to Vietnam from India has become a big concern of many Indian honeymooners who are about to visit the exquisite S-shaped country. Following is some advice about visa, flight, destinations, and meals for the Indian vacationers in Vietnam.
Visa for Indian Travelers to Vietnam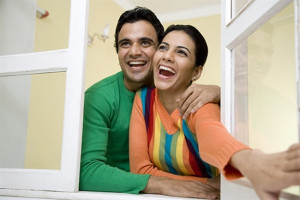 For an Indian passport holder who desires for honeymoon packages to Vietnam from India, you're required to obtain a visa to Vietnam.
The first way is to contact Embassy of Vietnam in your place to ask for the visa before you fly to Vietnam. The procedure is much simplified to be quick and easy. The required papers include your original passport which is valid at least 6 months before the date of entry, the visa application form, 01 passport photo, and fee for Vietnam visa. It usually takes 3 -5 working days processing.
Embassy of Vietnam in New Delhi India
Address: 20 Kautilya Marg, Chanakya Puri, New Delhi – 110021
Telephone: +91 11 26879852/ 55;
Fax: + 91 11 26879856 (Chancery); 26879869 (Consular)
Email: vnemb.in@gmail.com
Website: http://www.mofa.gov.vn/vnemb.india
General Consulate of Vietnam in Mumbai India
Address: Unit 805, 8th Floor, Powai Plaza, Hiranandani Gardens, Central Avenue, Powai 400076, India.
Phone: +91 22 2570 2033
Fax : +91 22 2570 2034
Email : tlsq.mumbai@mofa.gov.vn
Website: http://www.vietnamconsulate-mumbai.org/
The second way is to apply for a Vietnam visa online and get it stamped on your arrival at the Vietnam airport. Note that the visa on arrival doesn't work for land and sea entry. You can find lots of Vietnamese travel sites which support this service nowadays. The tourist visa to Vietnam allows the Indian honeymooners to stay there 30 days. The procedure includes filling the online visa application form, paying visa fee, getting visa approval letter by email (often take 2 working days), and having the visa stamped upon arrival. For your reference, an Indian traveler might need to pay in advance USD$30 processing fee to get visa approval letter online, and then pay USD$25 stamping fee at the arrival airport. In order to avoid any troubles may caused, Vietnam Honeymoon Travel Agency has supported all Indian travelers the visa invitation letter to Vietnam for free.
Flights to Vietnam from India
For your next Vietnam honeymoon package from Delhi, just check out the flight routes from Delhi (Indira Gandhi International Airport) to Hanoi or Ho Chi Minh City! Nonetheless, there is NO direct flights from India to Vietnam till now December 2016 although the Vietnam Airlines and Jet Airways of Indian did sign the agreement for the non-stop flight between the two nations since 2014 !
In particular, the flight from Delhi to Hanoi or Ho Chi Minh City is served by the three major Airlines: the first way is transit at Guangzhou Baiyun International Airport(of China Southern Airlines – CZ); the second way is via Bangkok International Airport (of Jet Airways – 9W); the third way is via Kuala Lumpur International Airport (of Malindo Air – OD). The round-trip ticket price is from USD$500 to USD$800 (means from 34.000 to 54.000 Rubee and subject to change due to season).
Proposal for flights from Delhi to Hanoi
China Southern Airlines
Delhi – Hanoi: CZ3028 DEL/CAN 1230/1950 then CZ371 CAN/HAN 2210/2315
Hanoi – Delhi: CZ3050 HAN/CAN 1145/1425 then CZ359 CAN/DEL 1840/2245
Jet Airways
Delhi – Hanoi: 9W64 DEL/BKK 2325/0455 then 9W@4304 BKK/HAN 1220/1410
Hanoi – Delhi: 9W@4302 HAN/BKK 1245/1445 then W63 BKK/DEL 2015/2325
Malindo Air
Delhi – Hanoi: OD208 DEL/KUL 2020/0430 then OD571 KUL/HAN 0915/1125
Hanoi – Delhi: OD572 HAN/KUL 1215/1635 then OD205 KUL/DEL 1735/2030
Proposal for flights from Delhi to Ho Chi Minh City
China Southern Airlines
Delhi – HCM City: OD208 DEL/KUL 2020/0430 then OD563 KUL/SGN 0815/0925
HCM City – Delhi: OD564 SGN/KUL 1020/ 1325 then OD207 KUL/DEL 1640/1925
Jet Airways
Delhi – HCM City: 9W64 DEL/BKK 2325/0455 then 9W@4310 BKK/SGN 1120/1255
HCM City – Delhi: 9W@4309 SGN/BKK 1655/1830 then 9W63 BKK/DEL 2015.2325
Malindo Air
Delhi – HCM City: CZ360 DEL/CAN 2345/0650 then CZ6089 CAN/SGN 2330/0125
HCM City – Delhi: CZ368 SGN/CAN 0800/1140 then CZ359 CAN/DEL 1840/2245
Many couples who plan to travel to South-East Asia consider to book honeymoon vacation to Thailand or Vietnam. Of course each destination has its interest!
Destinations in Vietnam for Indian Honeymooners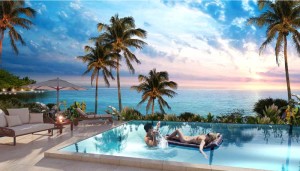 Once getting to Vietnam the Indian couples should invest their sweet days and nights in the top attractions including Halong Bay, Hanoi, Ho Chi Minh City, Sapa, Da Lat, Phu Quoc Island, Da Nang City, Nha Trang Beach City, Hoi An Old Town, etc. The Vietnam honeymoon tour can also be customized due to your specific preference. In each of the landmark, you can check out some of the best things to do. For instance, Hanoi City Tour allows you to gain lifetime experience in cyclo ride around the city, water puppet show, antique pagodas, and numerous historical attractions. If you choose Halong Bay, then this UNESCO World Heritage Site and its luxurious Cruise take you to legendary islands, caves, beaches, and floating villages.  When moving to the South, and stop at Ho Chi Minh City, you can expect to play at the sleepless city which becomes animated at night with numerous highlights to see. The short trip to Mekong Delta perfects your honeymoon packages from Bangalore to Vietnam, for example.
Culinary Advice for Indian Couples in Vietnam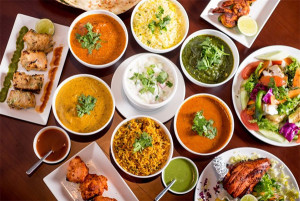 Look for these addresses if you're in Vietnam: Mumtaz Indian Restaurant in Danang City, Tandoor Saigon, Baba's Kitchen in Ho Chi Minh City, Saigon Indian Restaurant, Namaste Hanoi, Tandoor Hanoi, Khazaana Indian Halal Restaurant in Hanoi, Foodshop 45, and Indian Palace. These good restaurants offer authentic Indian food like mutton curries, fish curries, kebab, tandoori, Biriyani rice, etc. Otherwise, it's motivated to try out Vietnamese dishes if both of you are ready.
See 25 honeymoon packages to Vietnam