World travelers concern very much about when will Vietnam open borders for tourism. Due to the Covid-19 pandemic since early 2019, many people have had to delay or cancel their trip, now they want to reconfirm their dream vacation. Being the magnet travel destination in the South-Eats Asia, Vietnam has been known for being rich of UNESCO natural world heritages, beautiful landscapes from mountain to the sea, colorful ethnics, excellent food… and now Vietnam is getting more attention thanks to its luxurious beach and island resorts with world-class recreational activities.
The question when will Vietnam open borders for tourism 2021 or 2022 has its response when the Covid-19 is controlled step by step.
Today, the Vietnam National Administration of Tourism has shared the roadmap for the safe opening of tourism. For domestic and international tourists, it is expected that there will be 3 phases as following (source vneconomy.vn):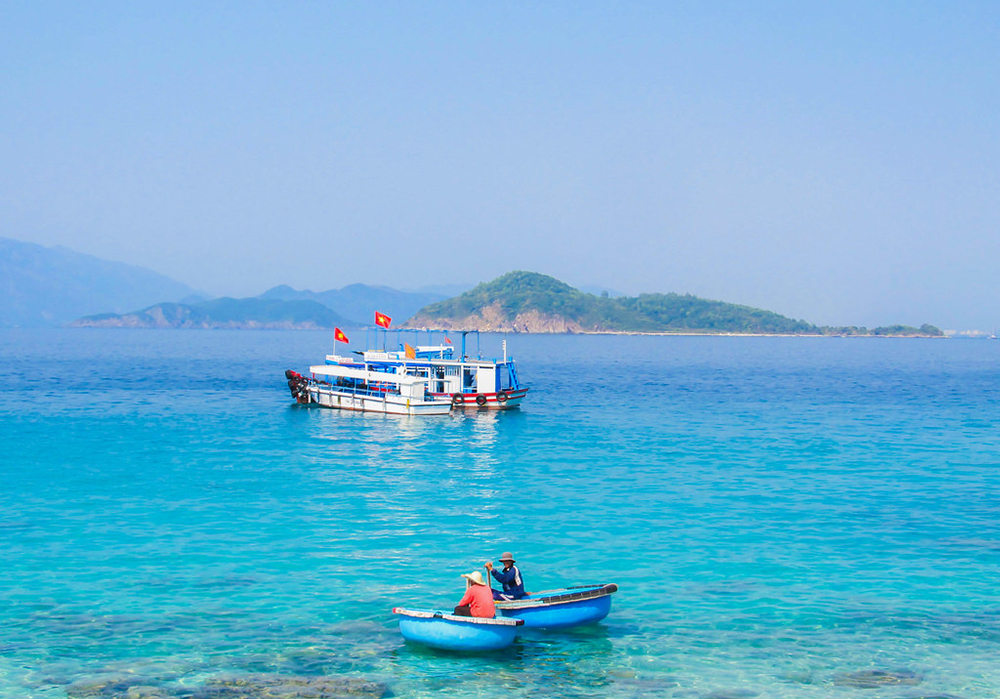 #Phase 1: Vietnam open to domestic tourists
From October 2021: Open to tourists within province
The Vietnam Tourism organizes training on regulations, safety measures to prevent Covid-19 epidemic, process of welcoming and serving tourists, criteria for safe tourism services. During this period, it is possible to welcome guests within the province, but it is necessary to ensure strict control of the epidemic prevention and control process.
From November 2021: Open to domestic tourists
Deploy domestic arrivals from localities that have controlled the Covid-19 epidemic with safe epidemic prevention procedures (vaccination, rapid RT-PCR/test, strict implementation of 5K message*, medical declaration, QR code scanning, PC-Covid application…), but still ensures flexibility and convenience for tourists.
*5K Message by Ministry of Health in Vietnamese: Khau trang (facemask)- (Khu khuan) disinfection- (Khoang cach) distance- (Khong tu tap) no gathering – (Khai bao y te) health declaration to help citizens get used to living safely with the COVID-19 pandemic in "New Normal" state.
#Phase 2: Vietnam open to international tourists with restrictions
From November 2021 – March 2022: Vietnam open to International Tourists on Charter flights to Phu Quoc Island
During this time, the National Administration of Tourism said that it will pilot international tourists from some key markets to Phu Quoc, with disease control ability and good vaccination capacity such as: Northeast Asia, Europe, the United States, the Middle East, Australia… These guests also need to meet strict requirements on epidemic prevention.
Travelers coming from these destinations also need to be vaccinated and trained to ensure safety against the epidemic. Dring this phase, the Vietnam Tourism need to have contingency plans and resources for incidents and risks as well as invest in advertising and promoting for Vietnam new travel products.
From December 2021 to June 2022: Open to international tourists to Ha Long, Hoi An, Nha Trang, Da Lat
Based on the pilot experience in Phu Quoc, Vietnam open to international tourists in some other destinations that meet the requirements such as Ha Long (Quang Ninh Province), Hoi An (Quang Nam Province), Nha Trang (Khanh Hoa Province), Da Lat (Lam Dong Province).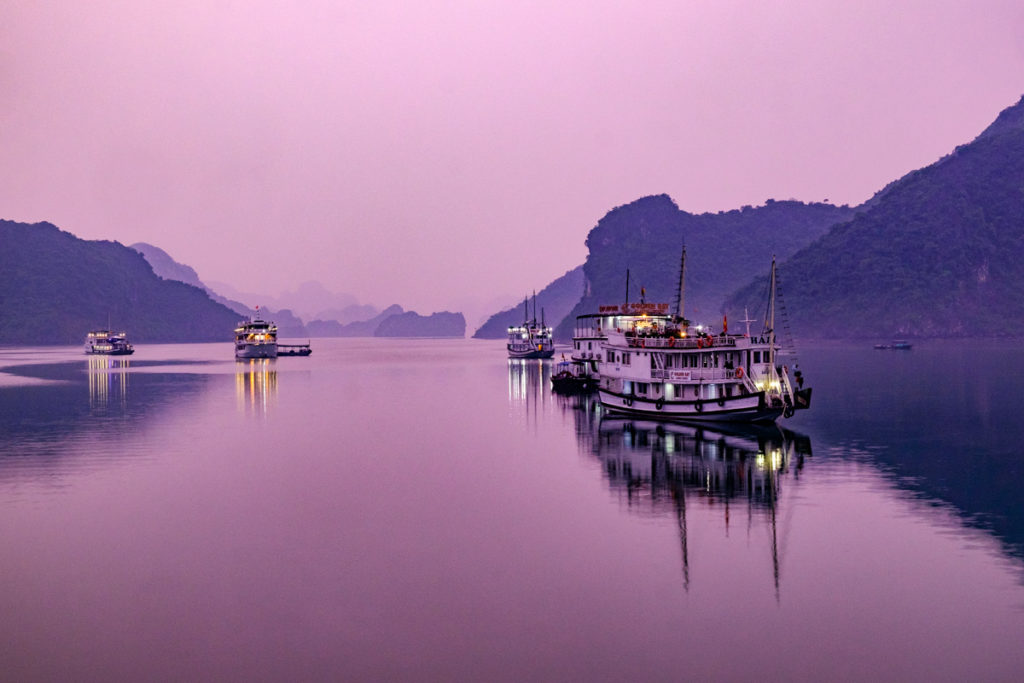 #Phase 3 from June 2022: Vietnam will open borders for tourism
Vietnam will fully open to international tourists (inbound tourism) from June 2022. In order to bring tourism back to life soon, Vietnam will soon have regulations on "Covid green cards" and "vaccine passports".
How will Vietnam accept "vaccine passports"?
The government has agreed to the vaccine passport criteria proposed by the Ministry of Foreign Affairs of Vietnam. Accordingly, Vietnam accepts people who have received vaccines approved by WHO, US FDA and European Medicines Agency.
According to a representative of the Ministry of Foreign Affairs of Vietnam, the most important criterion is who and what kind of vaccine will be recognized by Vietnam.
Vietnam will accept vaccines approved by the World Health Organization (WHO), the US Food and Drug Administration (FDA), the European Medicines Agency (EMA) and the Vietnamese Ministry of Health. Nam approved for emergency use," Ms. Thu Hang announced.
According to the spokesperson of the Ministry of Foreign Affairs, the Government of Vietnam has switched from the "Zero-COVID" strategy to flexible adaptation, both to prevent COVID-19 and to restore the economy. Therefore, a vaccine passport or an electronic health certificate is considered a possible solution to gradually open the economy.
According to the WHO website, the organization has approved emergency use for vaccines Pfizer/BioNTech, Moderna, AstraZeneca, Covishield (a version of AstraZeneca made in India), Janssen of Johnson&Johnson, Sinopharm and Sinovac.
The FDA approved the Pfizer, Moderna and Janssen vaccines while the EMA approved the emergency use of AstraZeneca, Moderna, Pfizer/BioNTech and Janssen vaccines.
The Ministry of Health of Vietnam has approved the emergency use of AstraZeneca, Gam-COVID-Vac (also known as Sputnik V), Vero Cell of Sinopharm, Pfizer/BioNTech, Moderna, Janssen, Hayat-Vax and Abdala.
(Source baochinhphu.vn)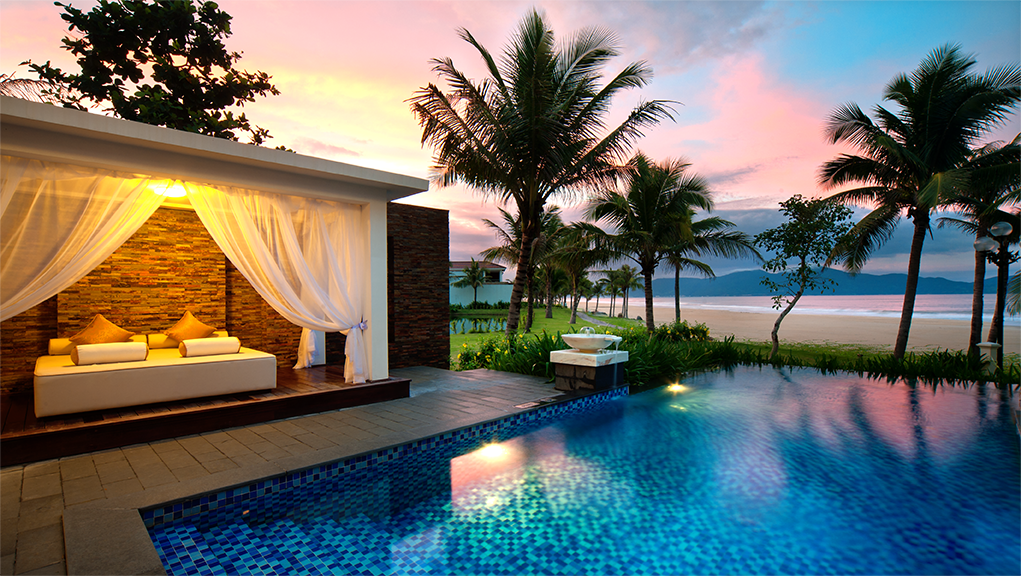 Where to go when will Vietnam reopen to tourists
Since there is already the strategy for Vietnam to reopen the tourism, travelers are advised to follow the promoted destinations in each period.
If you want to travel to Vietnam during November 2021 and March 2022, you are able to plan a long stay vacation at Phu Quoc Island. There will be charter flights to Phu Quoc Vietnam from the United States, Astralia, Europe… With an area of nearly 600 square kilometers, Phu Quoc is known as "Pearl Island" because the mother Nature has favored this place with enough conditions for happy tourism. White sand beaches and clear blue water, tropical forests with streams and waterfalls, protected areas with rich marine ecosystems plus an always warm climate with sunshine and wind, and more luxury hotels and resorts have turned this place into a great vacation spot.
If you plan to travel to Vietnam during March and May 2022, other safe destinations including Halong Bay, Nha Trang, Da Lat… will reopen to international tourists. During that period, it is still difficult to travel overland. Vietnam's tourism still prioritizes groups of tourists traveling on chartered flights, staying only at a fixed tourist destination or moving less.
If you are an individual traveler and looking for an adventure tour across the beautiful country of Vietnam, from the northern mountains to the Mekong Delta, now is the time to plan your dream trip for departing from June 2022 onward. Local travel specialists of custom tour to Vietnam are recommended for a successful Vietnam trip!
Vietnam Travel Guide hope that the article helps you to have clarification on the question When will Vietnam open borders for tourism?. As of today, 9 October 2021, Vietnam has injected 49.3 million doses, reaching 13.2% of the population receiving 2 doses. Vietnam is accelerating the pace of vaccination in order to soon achieve the goal of herd immunity. We continue to update regularly about the subject when will Vietnam reopen to tourists, just follow our website.