In 2016, Dalat City of Lam Dong Province welcomed 5.4 million visitors, an increase of 6% in comparison to the same period.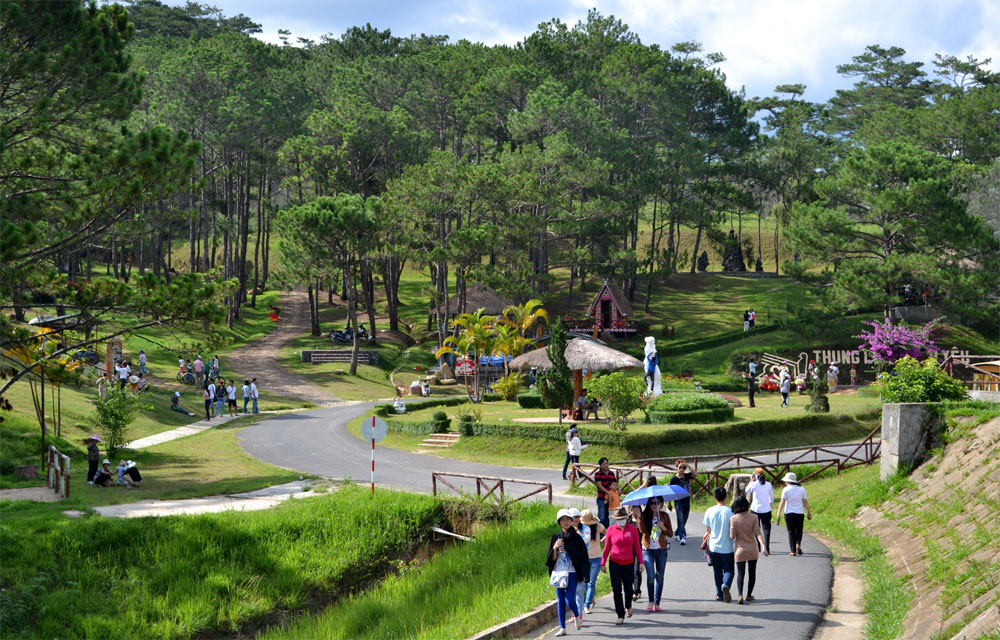 In particular, international visitors increased rapidly to reach the number of over 270,000 people, an increase of 5% in comparison to the last year.
In 2016, thanks to the investment to improve the tourism infrastructure, services, new tourist products, promotion, advertising, cooperation for the development of tourism … the city of Dalat in Lam Dong is chosen by the domestic and foreign tourists as the interesting destination.
Overall, the number of tourists in Dalat of Lam Dong Province is growing rapidly in recent years, especially international visitors who come from Thailand, China, Germany, United States, and South Korea…
Especially in recent years, Dalat Vietnam has been ranked by the New York Times as one of the top 52 tourist destinations in the world, by CNN as one of 9 interesting destinations.
In 2017, Dalat tourism in Lam Dong Province prepares the key task of promoting the resolution of high-quality tourism development during the period 2016-2020, speed up tourism projects, improve products, increase the quality of tourism services, train tourism human resources … to accommodate 5.9 million travelers, an increase of 500,000 people in comparison to 2016.