Cheap Vietnam vacations: Vietnam is a dream come true for travelers looking to make the most of their precious pennies, as long as you understand how things work in your new temporary home. If you're willing to scavenge for deals and eat like a local, you can easily survive for less than USD30 a day. Here's how to travel through Vietnam on a tight budget.
You've probably seen it in the background of countless war movies, but nothing can prepare you for the epic beauty of Vietnam travel.
While it is not your favorite country in the world, there is no denying that backpacking Vietnam or just a cheap Vietnam stay on a budget is certainly an experience filled with natural and heritage beauty, dating and food. delicious!
From the natural beauty of the northern mountain and Ha Long Bay to the man-made art of sacred temples and pagodas to rice terraces and beaches, Vietnam has a lot to offer travelers. Most people returned home delighted after the trip to Vietnam.
It is a difficult country to travel to, but in recent years the tourism industry has grown and locals have become more accustomed to foreign travelers. And the country has even become a hub for digital nomads. You will find a lot of things to do in this country so take your time!
And eat all the delicious food! This Vietnam budget travel guide can help you avoid common problems and fall in love with the beauty, people and food of the country but most of all, plan a dream cheap Vietnam vacation.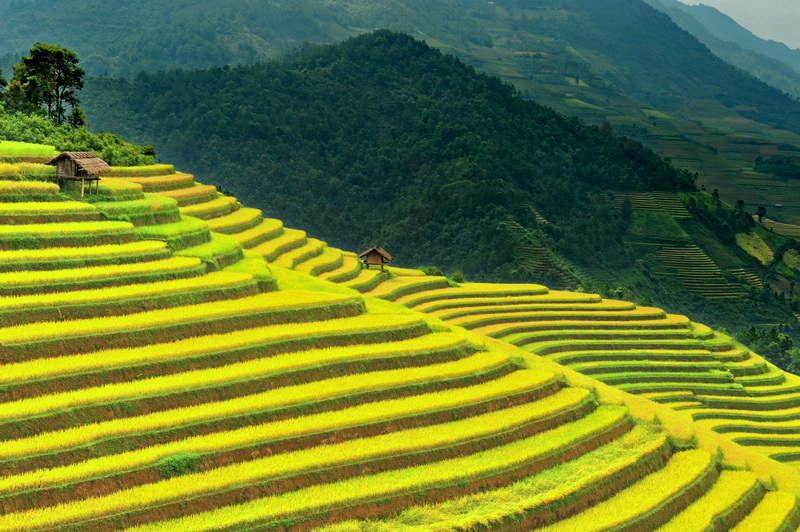 How to have perfect cheap Vietnam vacations?
Vietnam is one of the best destinations for a cheap vacation in Southeast Asia, where backpackers and budget-conscious travelers can enjoy a wide range of activities, attractions and local delicacies in a fraction of the price they would have to pay to return home. As in most places in the world, there are always tips to follow.
Although cities such as Hanoi, Hoi An, Hue, Ho Chi Minh City … are now home to five-star hotels, posh clubs and rooftop bars, as well as fine restaurants, there are many areas specifically designed for locals, so there is no need to worry about splurging for a decent meal or a room to stay during your cheap Vietnam stay. We invite you to read the rest of our helpful guide on how to save money in Vietnam, which includes essential aspects such as accommodation, tours, restaurants, shopping, travel …
Transport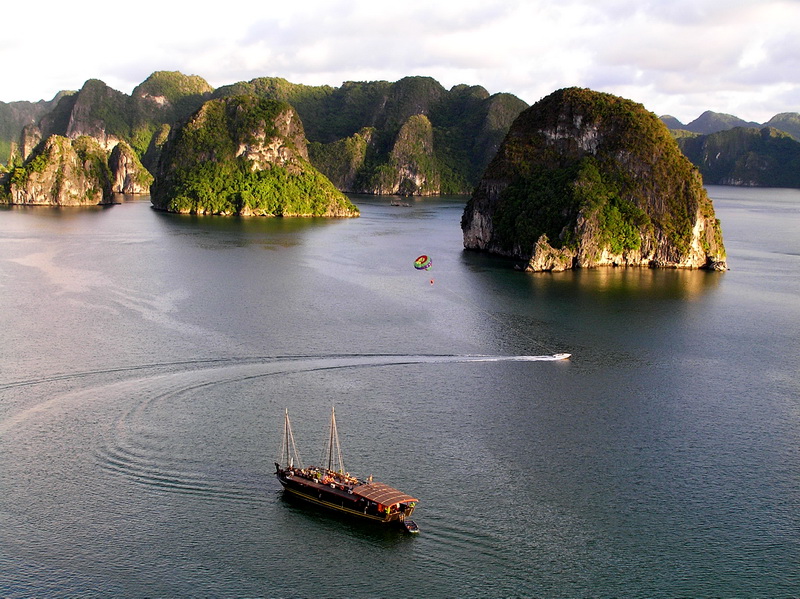 Traveling by local bus: For inexpensive Vietnam vacations, you should take the local bus throughout Vietnam for most trips. It's generally clean, efficient and comfortable, but the ride is completely different from yours. But do not be afraid because it is the local custom. Many interprovincial buses have reclining seats that resemble beds, for long trips.
However, you sweat when you think of masterly haggling the price directly with the driver or booking the ticket on time. It is important to keep in mind that sometimes the buses take longer than expected and sometimes you may have to change buses in the middle of the way, which you are not always pre-informed about. For example, from Phong Nha to Danang, you have to change buses in Hue, 120 km from Da Nang. And from Hoi An to Dalat, we changed vehicles in Nha Trang, 200 km from Dalat …
Overnight travel by local bus is one of the best ways to make your Vietnam vacation inexpensive – If you are traveling on long journeys, try taking the late night "sleeper" buses or trains as this will allow you to spend more time. 'save the cost of one night's accommodation. Depending on the company, you may even have the chance to lie comfortably flat as you travel through the dark countryside to your next destination.
Take the tourist bus – It is actually cheaper to take the tourist bus across the country than to take local transport because of the "tourist" price you get at the bus station. Tickets across the country will cost around 1,200,000 VND (48 EUR).
Low-cost plane: Flying inexpensively is also an ideal choice for your vacstions in Vietnam if you have the time to hunt in advance the promotions of the low-cost (low-cost) Vietnamese airline VietJet which is very cheap and adding luggage to your flight can cost as little as 150,000 VND (USD 7). It is a great option for people with limited time to explore different parts of Vietnam. This airline frequently offers specials – at the time of this writing, Hanoi to Da Nang costs only 818,635 VND (USD 35)! It's been a 13 hour drive.
By two wheels: Traveling by motorbike or scooter is the best way for your cheap Vietnam vacations. Motorcycles are ubiquitous in Vietnam. Because there are so many of them, you can get a super cheap one almost anywhere in the country. For the easiest transaction, however, you should try buying one from a foreigner who completes their own motorcycle adventure in Hanoi or Ho Chi Minh City. You just type in a few choice words like "Motorcycles for sale in Hanoi" into Google and there are hundreds to choose from. Many of these motorcycles are in poor condition, but repairs are cheap and you won't have to worry about ownership papers. With a little research, you can easily find decent motorcycles for under USD 400 (USD 200 if you're both sharing it) that you can resell for almost the same price once you're done with them. However, we recommend that you stay away from fully automatic scooters as they don't handle distances well and repairs can easily cost more than the purchase price. Now you have your own vehicle for your cheap Vietnam stay in several months!
The roads are fairly well maintained, but don't let your guard down in rural areas. There are a lot of potholes just begging to ruin your day. Get a good helmet and have travel insurance. Accidents happen.
Or, when you move between sites, with short distances, you can take the motorcycle taxi which is also ubiquitous. Before you leave the hostel you ask the staff to estimate how much it should cost. How much should a trip to the museum cost? They will be able to give you negotiating instructions. Otherwise, you download Grab (like Uber) to avoid negotiations.
Grab's price is good to really save money. Xe oms (motorcycle taxis) on the street can be cheaters but you can trust those in Grab. They are checked and you can even see their scores from previous passengers. These apps have taken over in Vietnam, and they are probably the easiest way to really save big bucks for your cheap Vietnam trip. Taxi rides add up quickly.
For many people, riding a motorbike through Vietnam's chaotic traffic is an experience they would pay dearly to avoid. Sure, you can fly over large parts of the country, or even rumble along the coast from the comfort of a train, but getting around by bus is a happy medium between comfort, experience and budget. The companies offer air-conditioned routes between just about all major backpacker stops, and since these same buses are used by locals, prices are very reasonable.
Accommodation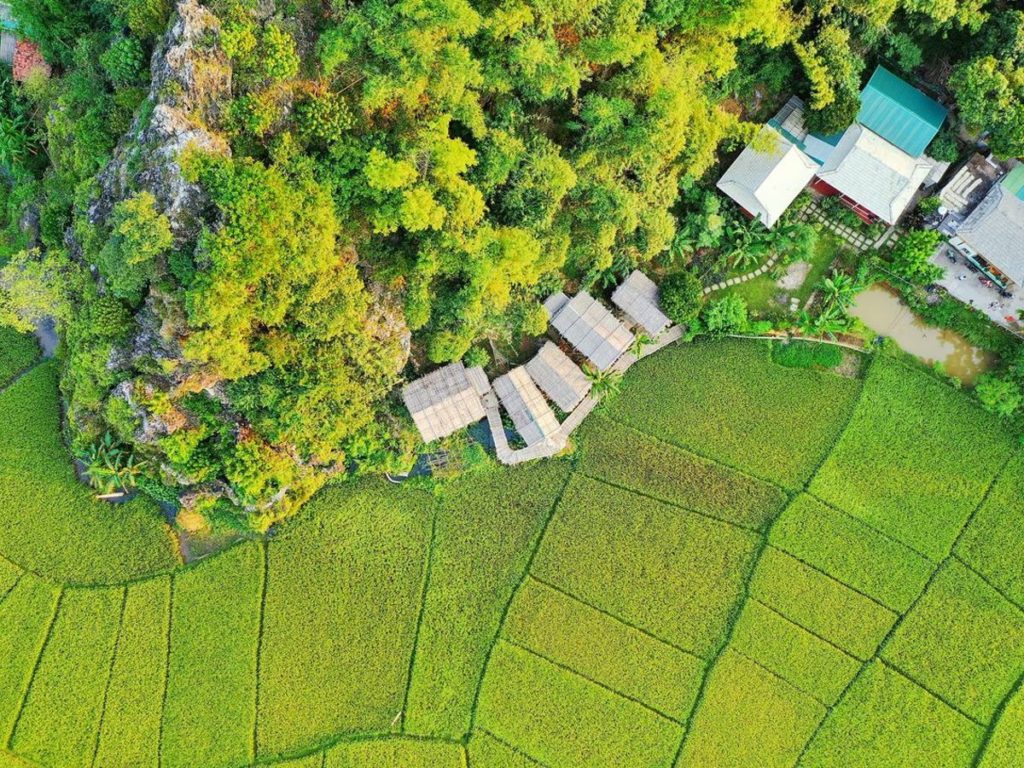 Accommodation is an advantage to make your Vietnam vacation cheaper easily. These days, you can travel to most cities and find a place that fits your budget quite easily. But to really save money, we recommend that you book in advance and keep an eye out for deals. Some places will assume that you are out of options if you show up on their doorstep and offer you their highest price because they know you need a bed.
Dormitory: The cheapest options for your cheap vacations in Vietnam will always be large rooms with bunk beds – one bed costing EUR 4 per night. While it can be a lot of fun due to easy friendships with interesting people, you will often be lumped together with obnoxious drunks who have no regard for you or your schedule or you can share your ' 'room' with drug addicts. Bring high quality earplugs with you and let the front desk know when to get up so they can pick you up when you are inevitably sleeping with your alarm.
Local mini-hotels in cities: This is a good way to have the Vietnam vacation inexpensively. The local mini-hotels here are cheaper than you would pay for a hostel in wealthier countries. A double room, private, without air conditioning but with a fan costs from 10 EUR / night. So, when you are tired of listening to drunks, spend a night at the hotel. Some also include breakfast, so one of your meals is paid for. It is easy to find hotels all over the cities, especially in tourist destinations. In lesser-known towns, it is important to check the hygienic conditions.
Camping hammock: If you plan to travel inexpensively on a motorbike in Vietnam, consider bringing a quality hammock. You may have a little trouble in urban centers, but in rural areas you can find restaurants and families that will let you let off steam for free. It is definitely the cheapest way to travel. Famous travel bloggers have done it and cut their spending easily with this strategy.
Backpacker quarters are great for saving money in Vietnam because you can find just about anything you want… without being charged exorbitant prices. Located along pedestrianized streets, these areas are home to trendy bars, roadside restaurants, street markets, and countless travel agencies, while accommodation options include hostels, guest houses and motels. A good example of a typical backpacker neighborhood in Vietnam is Pham Ngu Lao Street in Ho Chi Minh City. Located in the city center, travelers are within a 10-minute walk to the famous Ben Thanh Market and Ho Chi Minh Museum of Fine Arts, saving extra money on public transportation.
Food: To have cheap Vietnam vacations, you should eat like the locals. Here is where you can really save money. It all depends on your discipline, because wherever you go you will be tempted by Indian, Italian, French, Thai and American cuisines, among others. It's easy to give in and splurge for a meal, but you can quickly develop a taste for rich foreign foods, sending your budget into a reckless time that you may never get over.
Without really trying, you should be able to find some tasty food for less than USD1. Everyone knows about Pho soup, but there are so many other amazing Vietnamese dishes that are all as cheap as a bottle of beer. We recommend you to experiment because Vietnam has so many amazing food and great value for money. Try to avoid eating at your hostel or any other place that caters specifically to foreigners as their prices are usually more expensive. Try to eat in the street stalls to make your Vietnam cheap vacation easy. Also, don't worry if you don't know any Vietnamese words. You can usually indicate what you want. In addition, English is now taught in primary schools, so many townspeople can speak enough to help.
Vietnamese food is known to be both healthy and robust, thanks to its generous combination of fresh herbs and green vegetables, paired with rice, noodles, seafood, pork, beef … many cities such as Hanoi and Ho Chi Minh City offer many fine dining restaurants and five star hotel restaurants decorated in striking settings, some of the best (and most authentic) Vietnamese specialties are in fact found in the onboard restaurants drive, bustling street, markets, and humble restaurants.
A typical basic meal costing USD2 – 4 includes rice or noodles, a meat or seafood dish, a vegetable dish, soup and nuoc cham (fermented fish sauce) for dipping, each of which can easily be dipped. be personalized according to your preferences. While most are familiar with pho soup or spring rolls, there is a wide range of Vietnamese dishes only available in certain areas, so be sure to try them on your cheap vacations in Vietnam.
A must visit for any first-time visitor to Hanoi, Bia Hoi Street – Draft Beer is widely regarded as the premier nightlife spot in Hanoi. Open all day and late into the night, the ever-bustling beer haven is located at the corner of Ta Hien and Luong Ngoc Quyen streets in Hanoi's Old Quarter, where you can see hundreds of people sitting on plastic stools. with a pint of bia hoi in hand.
Available in many bars, bia hoi is a type of Vietnamese draft beer that contains only around 4% alcohol. Although it is small by European standards, bia hoi is incredibly inexpensive where you can enjoy a large drink for between 10,000 VND (3 drinks for USD1.5).
Needless to say, Bia Hoi attracts a constant number of locals, expats, and travelers looking to drink light beers all night long. Alternatively, during your cheap Vietnam vacations, there are several bars that sell non-alcoholic drinks and foreign brand beers such as Tiger for less than USD1. In addition to the many Bia Hoi with colorful plastic chairs spilling out into the streets, you can also find stalls selling a variety of snacks such as steamed peanuts, fried tofu, meat kebabs, delicious dried beef…
As it can get very crowded here, keep your cool and mind your belongings. Nonetheless, Bia Hoi is ideal for drinking on a budget as well as for exploring the local culture. The carnival atmosphere is a truly memorable snapshot of Hanoi nightlife.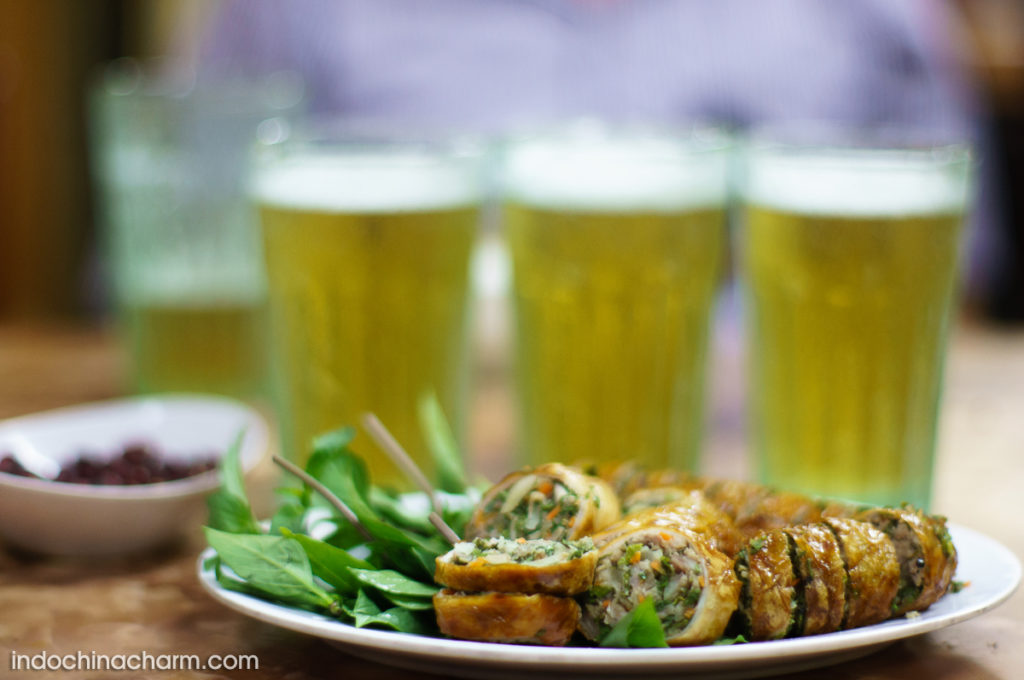 Shopping: Most foreigners do not know the extent of bartering in Vietnam. For food and items like toiletries, there is usually no barter. Try to buy from places with their prices listed, because then you will avoid the tax on foreigners – their adjusted prices. The only exception is the fruit markets. While you might not be able to barter with them, you should check out a few different stalls to get an idea of ​​the prices. Maybe you want to bring some items for your family after the cheap vacation in Vietnam? So for all things souvenirs, you can haggle over the price, especially when it's on the street.
Markets are among the best places in Vietnam for travelers looking to experience the daily life of its local people. Open from 3:00 am, you will find crowds of vendors for fruits, vegetables, seafood, meat, all fresh produce … Vietnamese markets are also perfect for tasting a wide range of local specialties at affordable prices. , as they are often equipped with a dedicated food court surrounded by food stalls.
While most Vietnamese markets have been functioning for hundreds of years, there are several (especially those located in cities) that are now aimed at foreigners, with stalls selling crafts, souvenirs and food items. prepackaged. The goods here are sold at relatively low prices. It's not expensive in Vietnam anyway.
Entrance Fees: Entrance fees to museums and historical sites are very reasonable, as they also need to be affordable for locals, except Halong Bay. You can access the country's most popular places – the Imperial City of Hue, the Temple of Literature in Hanoi, the War Remnants Museum in Ho Chi Minh City – for just USD 1-4.
Excursions: Even if you don't drive the motorbike the entire length of the country to reduce the cost of your cheap Vietnam stay, you should still consider renting one in some places like Sapa and Hoi An as the best way (and the cheapest) to explore these wonderful destinations is to get around on a motorbike and have a look. Guided tours are more efficient, but also obviously more expensive.
Attractions in Vietnam are plentiful, ranging from stunning natural landscapes, unspoiled islets and quaint villages to war museums, colonial structures and ancient citadels. The Cu Chi Tunnels, located outside of Ho Chi Minh City, represent the courage and attitude of the Vietnamese, while a visit to the War Remnants Museum in Ho Chi Minh City brings you back to the horrible reality of the past. On the more positive side, the wonderful monuments of Hue, as well as the My Son Sanctuary, will awaken your spiritual side.
Attracting millions of visitors year round, its colonial heritage also means that many hotels exhibit a unique blend of French and Asian influences while its cuisine is highly regarded as one of the best in the world. With so much to see and do in Vietnam, planning your cheap Vietnam vacation as a first-time visitor can be a challenge.
Instead of splurging in 'expensive' taxis or haggling with motorcycle taxi drivers, many attractions in Vietnamese cities such as Hanoi, Hue, Ho Chi Minh, Hoi An … are easily accessible on foot though You have time. Free maps are available at tourist information centers and hotels, so you only need to bring bottled water, comfortable shoes, and a hat to explore Vietnam. Note that the traffic is notoriously dangerous, so be extra careful when crossing the roads.
Doing the Research to Travel Vietnam on a Budget: Knowing how much things typically cost will help you avoid paying a high price. Even if you plan to travel during the busiest time, you still have the opportunity to save a lot on your trip. Finding deals and discounts online is a smart tactic for your cheap Vietnam vacations if you intend to save big. It would help to plan ahead and research the websites for deals.
You should be flexible: Timing is everything when trying to save. Even the smallest adjustment to your plans can dramatically change your overall costs. Flexibility can go a long way. Try it next time if you can afford to travel in low season. Traveling during shoulder seasons can help you save a lot. For example, if you are traveling in the summer from May to the end of September, there is a big deal for most Halong Bay cruises of 20% to 40% off. In addition, your cheap vacation to Vietnam will always have the chance to explore a destination without being disturbed by the crowds.
Many destinations in Vietnam can be explored for free without much advice, but there are some parts of the country that you might want to explore with a Vietnam tour package. Sometimes organized tours are the easiest and cheapest way to explore some of the beautiful sites Vietnam has to offer, especially when you're short on time. Many tourist spots in Vietnam are famous for their beautiful natural scenery, which can make a day of sightseeing cheap or even free. Many cities are very walking distance and are full of free temples and museums, so just take a city walking tour. To immortalize your inexpensive Vietnam vacation, an overnight cruise in Halong Bay would be inevitable but it does make you spend a little more. Take the tour and be sure to ask what's included in the price and see what's on offer. Of course, you won't be on the tour every day, and lying on the beach is free if that's all you want to do.
Nightlife: In general, more foreigners means more expensive. Unfortunately, if you stay in backpacker hostels, it will be very difficult to get far enough away from the overpriced bars and clubs that fill the tourist areas. We recommend that you search for restaurants online and filter your search on Vietnamese cuisine. The other option is to find a Bia Hơi place, which literally means "cheap beer". They are plentiful and it will warm your frugal heart to drink all night long for less than USD10, usually less.
Communication: You can bring your phone from home. Foreigners with expensive cell phones should be careful with theft, especially in Ho Chi Minh City and Hanoi. The other option is to buy a basic smartphone during your Vietnam cheap stay. You can get suitable phones for USD50 – 100. SIM cards and data are also very cheap, but the language barrier prevents even many foreigners from trying. Either ask your hostel / hotel for help or just google a place nearby. Most stores in tourist areas have English speakers. If you need more data, look for the panels with the medium your Sim card uses – Viettel, Mobifone or Vinaphone. If you're using maps and other data-intensive apps, you'll probably be spending around USD5 a week.
Wifi is available almost everywhere, even in the countryside. You will have no problem staying connected to Vietnam. It's as fast as usual like home, and you will still be able to download all the photos of your economic adventure in this amazing country.
Getting a local SIM card means you won't pay excessive roaming charges. You can easily buy one at the airport or at convenience stores across the country. The most popular local mobile phone companies are Viettel, Vinaphone and Mobifone. This is a very economical solution if you are making your Vietnam vacation inexpensive for a long time.
Diverse charges:
We are the supporters of the cheap Vietnam vacations but with travel insurance. Maybe you've heard of destitute backpackers unexpectedly stranded in a foreign country after a scooter accident / being assaulted / breaking a leg with no way to get home or pay for their health care. In short, if you can't afford travel insurance, it would be complicated and your stay could be ruined.
Travel insurance will cover you if your flight is canceled and you need to book a new one, if your luggage gets lost and you need to replace your things, if you suddenly have appendicitis and need to be hospitalized, get robbed your camera and need to buy a replacement, or find out that a family member has passed away (anything is possible) while you are abroad and now you need to return home immediately. If you become seriously ill, your insurance will cover the cost of repatriation to your home for medical treatment. Although you are on a cheap vacations to Vietnam, but travel insurance is really important.
Cheap Vietnam vacation costs: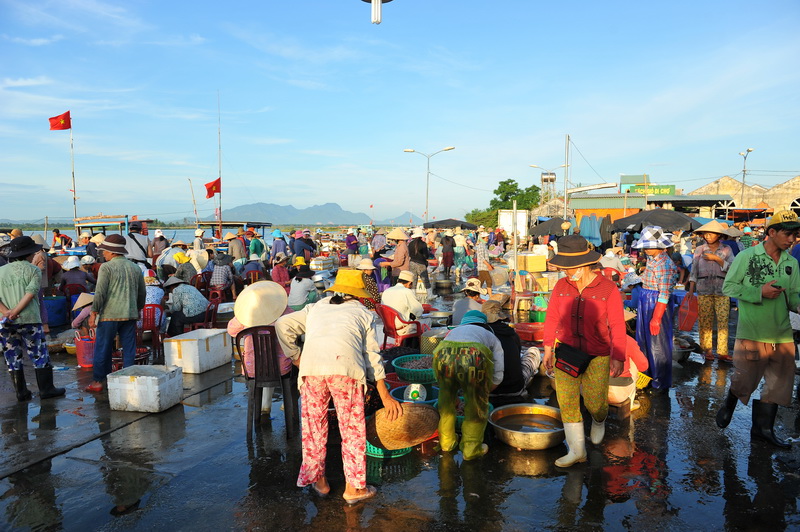 While Vietnam is best known for being the scene of wars, this unbeatable land has shed the shackles of its troubled past to now welcome visitors with open arms.
Stunning mountain hikes, karst limestone mazes, energetic towns, and one of the world's most beautiful waterfalls, Ban Gioc, make Vietnam one of the most memorable places to visit in Southeast Asia!
>> See also Vietnam itinerary 2 weeks
But how much does a cheap Vietnam stay cost?
In our reader survey, Vietnam was voted the cheapest backpacking country in Southeast Asia! If that, combined with the wealth of amazing activities on offer across the country, isn't enough to get you pulling out your passport and looking for flights, we don't know what's going on!
If you haven't quite raised your travel funds yet, check out our guide on the best ways to save money for travel. Or if you're ready to go, read our budget travel tips on how to make money for your cheap vacation in Vietnam!
Accommodation: Hostels start at around 100,000 VND – USD 5 per basic night where you share the room with about ten other travelers. Private rooms will cost at least 350,000 to 425,000 VND – USD 15 to USD 20 per night for a double room. While hostels were once scarce, they have started popping up all over the country to make your Vietnam stay easier.
Most hostels will offer free Wi-Fi, and many also serve breakfast which can be included or excluded, depending on the case. For a local mini hotel with a double bed, expect to pay around 250,000 VND – USD 10 per night. This usually includes free Wi-Fi.
Food: Throughout your cheap Vietnam stay, you can get a bowl of soup or a dish of fried rice for 40,000 VND – less than USD 2. Most street restaurants serve the basic meal (rice, vegetables, meat, fish…) from 50,000 to 100,000 VND or USD 2-4. Western food will also be more expensive. A liter of water in a convenience store costs around 20,000 VND – less than USD 1, while beer or soda in a restaurant costs around 20,000 to 50,000 VND or less than USD 1 to 2.
Transportation: Bus trips are very cheap in Vietnam. The public bus around Ho Chi Minh City will cost a few cents each way. Night buses, although uncomfortable, cost only around 100,000-600,000 VND (USD 4-25) and can take you to many cities in Vietnam (this will also save you overnight accommodation costs).
Another way to make your vacation in Vietnam inexpensive is the train. The 791 km train ride from Da Nang to Hanoi costs around 750,000 VND (USD30). There are low-cost airlines that can get you quickly across the country for as little as 600,000 VND (USD25), depending on the season.
Activities: Entrance to many attractions in Vietnam costs very little. Entrance to the Cu Chi tunnels costs 100,000 VND – USD4. The entrance to the Imperial City of Hue also costs the same. Entrance to museums and some temples costs USD1 to 2…
Budget suggestion for backpackers:
More precisely, how much does a cheap Vietnam vacstion cost? You plan a budget between 680,000 and 900,000 VND / USD25 to 34 per day for an all-inclusive Vietnam cheap vacation. This assumes that you are staying in a hostel, eat all the delicious street food, don't drink too much, and use local transport. It would be cheaper if you can probably do well.
An average budget of around 1,200,000 VND / USD50 is recommended if you want to stay in private air-conditioned rooms, have your sit-down meals in popular restaurants and do more activities. This will also cover several activities and day trips.
You don't need to do much to stretch your USD when traveling to Vietnam, so anything over USD100 will allow you to have a private trip with the private room in the comfortable hotels and local guides. Sky is the limit! Of course, the more you spend, the more enjoyable your Vietnam cheap stay will be.
When should you make your cheap Vietnam vacations?
The best time to spend your cheap Vietnam vacations depend heavily on what you want to do in this country. In the southern part of Vietnam, the dry season is from November to the end of April / May, and the rainy season is from May to the end of October. The rainy season usually only means short, heavy showers in the afternoon, although sometimes the Mekong Delta gets flooded. May to November is always a good time to start your journey. Temperatures rarely drop below 20 ° C (68 ° F), but they can occasionally reach 40 ° C (104 ° F) during the warmer months (May – July).
Along the central coast, the rainfall pattern differs considerably. In the northern part of the region (like Hue and Da Nang), the rain lasts from August to November. February to May is the best time to visit this region. Temperatures soar from June to August, often in high temperatures of 80 ° F (30 ° C).
In northern Vietnam, the climate is most pleasant from October to December. The weather in Vietnam varies so much by region that it is difficult to choose the best time to go! But generally, it is often recommended to visit Vietnam between October – April if you are hoping for a comprehensive experience in the country. It is also the peak season for tourism. The low season between June and September is the best season for a cheap Vietnam tour because you have the opportunity to take advantage of promotions (accommodation, transport …) and the low number of crowds at popular sites. The landscapes are greener with the rain and the summer heat…
This Vietnam budget travel guide covers all the important information you might need to know while visiting the country. Home to a wide range of sightseeing, dining and shopping options, Vietnam is arguably one of the most visited countries in Southeast Asia.
As with any place in the world, do your research on travel, visas, weather, geography and hot spots to visit as well as shopping and orientation information, not to mention cultural issues and of customs is crucial for a hassle-free vacation experience.
Vietnam has the perfect combination of being incredibly cheap with many fascinating sights. If you are on a tight budget, you can certainly spend very little here. Vietnam offers you great value. Activities and tours, such as those in Halong Bay or the Mekong Delta, are all reasonably priced. And you would have immersed yourself in the true essence of Vietnam. Here are some money-saving tips that you might want to take with you. But it's hard to tell it all in one article. So you can email us at: sales@vietnamtravels.com if you want more free details in order to perfectly personalize your cheap Vietnam vacations.