Have you ever experienced any Seaplane Tour? This kind of Tour has become the big magnet for all tourists all Earth. Informatively, Vietnam did welcome the two first seaplanes Cessna Grand Caravan 208B EX arriving on August 21 at Noi Bai Airport, Hanoi, Vietnam. Have you got the news yet? To all travelers at heart, this is the very good news since everybody loves them and wishes to touch them at least once in their lifetime. In that sense, let's get more info about the two first fantastic seaplanes of Hai Au Aviation!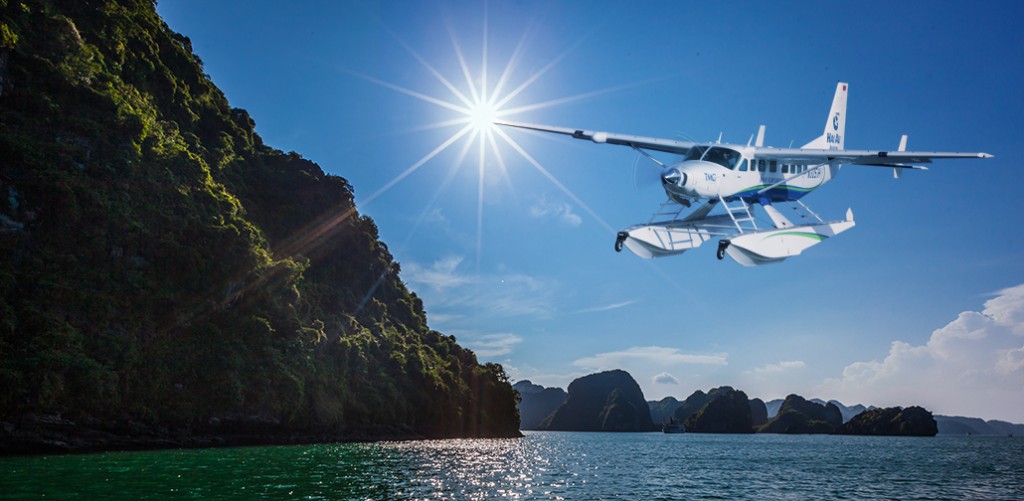 Great Things to Learn about 2 Cessna Grand Caravan 208B EX
Briefly speaking, Cessna Grand Caravan 208B EX seaplane can seat about 12 passengers that together share the interest in both land and water. With this kind of vehicle, ones flexibly enjoy the short flight in minutes. As an illustration, it takes around 30 minutes to move from Hanoi to Halong. How great the duration is! It is documented that 208B EX is the newest seaplane of America that took 14 hours to fly from the U.S. to Vietnam. At present moment, they landed right in Noi Bai Airport (August 21, 2014) and was welcomed by the rituals of spraying water to call for luck and bliss.
Costing nearly 100 billion VND to import the two most modern seaplanes of America to Vietnam, Hai Au Aviation starts providing the worldwide tourists with the three eminent packages including flying in itineraries, flying in short tours around the bays and islands, being chartered for individuals' and groups' needs. Since all pilots are well-trained and professional, the passengers can enjoy the flight with no redundant worry. According to the huge number of tourists, they are craving for the exclusive experience in touring with the two superior seaplanes. The feelings of taking off and landing must be special that no word can explain clearly.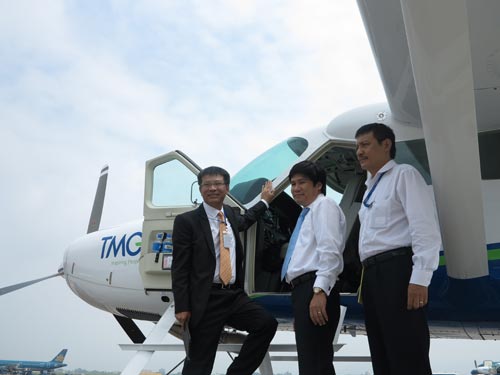 Get Attracted To Vietnam Seaplane Tours
Vietnam Seaplane Tour is said to rise to fame in the nearest future. Proudly, the services will be available initially on the route from Hanoi to Halong Bay during September 2014. As already noted, it takes about 30 minutes to fly, not to drive of up to 4 hours! Later, some other seaplane tours will be in services from Hanoi to Nha Trang and Mui Ne. It is also promised to plan the Tours from Vietnam to the neighboring Indochina area namely Laos and Cambodia. Also expect to experience the magnetic Tour Choices of Seaplane Charter to Phu Quoc, Con Dao, etc., right in the year of the Horse!
The opportunities to witness the beauty of nature from the view of bird inspire both domestic and foreign tourists to pay for it without a doubt. Within the affordable rates, the first Seaplane Tour from Hanoi to Halong Bay is worth experiencing indeed. What are you waiting for? Be one of the first tourists that set foot on Cessna Grand Caravan 208B EX by booking and expecting rightly! Plus, take notice of some precious info about children fares, luggage, fight regulation, limitation of carriage, etc., for the wholesome tour!
For more information on seaplane tours in Vietnam, go to http://www.vietnamseaplanetours.com