The reports updated at 10:00 on March 18 according to the Ministry of Health in Vietnam said that up to this time, Vietnam recorded 67 infected cases and 126 suspected cases of Covid-19. Read more for further updates about Covid-19 in Vietnam.
General Status of Covid-19 in Vietnam
On March 18, the Ministry of Health confirmed that Vietnam had 6 more infected cases of SARS-CoV-2 or Covid-19, of which 3 infected patients are inhabited in Ho Chi Minh City. Here is the main information:
Number of positive cases: 67
Number of recovered cases: 16
Number of suspected cases: 126
Number of quarantined people: 31,659 (of which the quarantined number at home/their habitat is 22,817).
Vietnam banned entry from some foreign countries
Facing the serious and complicated Covid-19 outbreak all over the world, the Vietnamese government decided to temporarily stop the single visa-exemption policy to the Italian passport holders (applied since March 03, 2020) and South Korean (applied since February 29, 2020). The single visa-exemption policy, as well as the visa-exemption papers issued to the Vietnamese people living in foreign countries and foreign family members (their husband, wife, and children) in Denmark, Norway, Switzerland, France, German, France, and Spain, are also paused. This is applied from March 12, 2020.
From the afternoon on March 15, Vietnam temporarily suspended the single-entry of guests who came from or transited in the areas of Schengen, England, and North Ireland. That decision is effective within 30 days, not apply to the people on entry because of business, diplomatic purposes, and governmental missions. On March 17, Vietnam announced to temporarily stop issuing the visa for foreigners to Vietnam, within 15 – 30 days.
Vietnam has informed this decision to the diplomatic agents, consulates, and representative offices of international organizations in Vietnam and will continue to work closely with other countries, organizations, and business partners for the international cooperation in the prevention and control of Covid-19 diseases.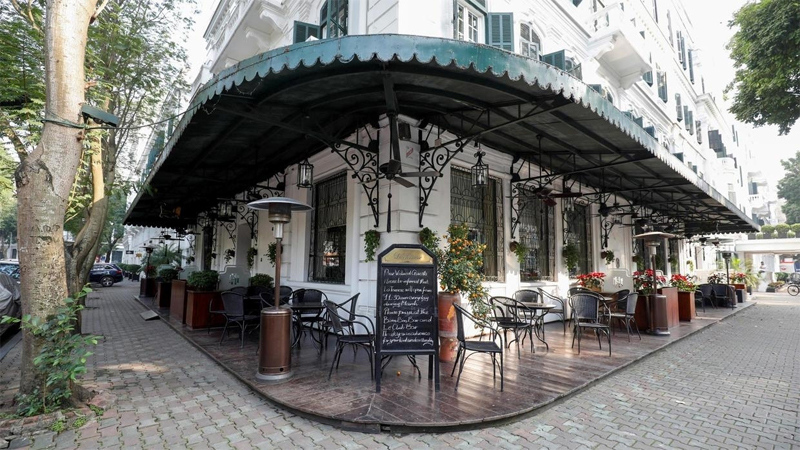 Covid-19 Damage to Vietnamese Tourism
More and more places across Vietnam close the tourist attractions and stop tourism activities because of the Covid-19. In Ho Chi Minh City, to ensure travelers' health and safety, Suoi Tien and Dam Sen Water Park temporarily stop serving tourists until the end of March. Also, the city decided to suspend the services of movie theaters, bars, pubs, game centers, karaoke, concerts, stages, etc., from March 15 to March 31.
Along with that, Kien Giang Province asked the local authorities to discontinue serving the foreign tourists and domestic ones who come from the epidemic areas (the areas that have infected Covid-19 cases). This decision came into effect at 07:00, March 17. Within that day, the People's Committee of Binh Thuan ordered the resorts and lodging addresses in the city to stop receiving international guests. To the foreigners who are present in the city, the local authorities must have plans against the virus and secure their health as well as community safety. On the same day of March 17, Ninh Thuan Province also decided to pause all entertainment and business activities; tours to the tourist attractions of history, culture, etc., until the new notices. Besides, Binh Dinh and Quy Nhon stop their tourism services as well as the tours to Cu Lao Xanh Island.
All in all, up to now, almost the whole country closes the tourist attractions and suspends the tourism services. This includes Quang Ninh (Halong, Yen Tu, etc.), Ninh Binh (Hoa Lu, Cuc Phuong National Park), Hanoi (Van Mieu – Quoc Tu Giam, Hoa Lo Prison Relic), Thanh Hoa, Quang Binh, Quang Tri, Hue, Quang Nam (Hoi An, Cu Lao Cham), Quang Ngai (Ly Son), Khanh Hoa, Ba Ria – Vung Tau (Con Dao), Tien Giang, Ben Tre, Dong Thap, An Giang, etc.
In conclusion about #coronavirus Covid-19 in Vietnam: Vietnam is doing its best to control the Covid-19 outbreak. So, let's hope the situation will get better and better, under control. The right things to do now are to take all precautions, do not move away from residence if not absolutely necessary, wear facemasks, and be careful.