If you are looking for a new experience to boost your days off to the summit of enjoyment, let us recommend you to a new fishing experience together with Can Gio fishermen, right in Can Gio District, Ho Chi Minh City. Tour to Vam Sat, Can Gio makes your eco-tour the most exciting moments that you've ever had in life. This kind of tour is served by Vam Sat Ecological Resort. So if you are thirsty for something new and fresh, be a fisherman one day!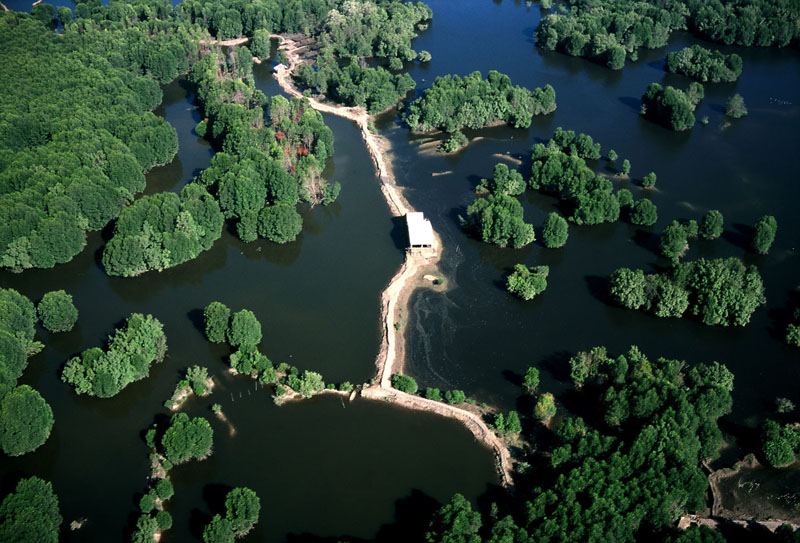 Why Tour to Can Gio Tourist Destination?
Settled by the East Sea coast and about 50km southeast of the Ho Chi Minh City, Can Gio Tourist Destination gives tourists many exciting things to explore, from mangrove forests to rivers, and more specially is the local living of the fishermen. To reach Can Gio from the bustling city and discover what it can offer, vacationers can either choose to use a speedboat at Bach Dang Quay in District 1 or drive directly from the city. Along the route, you can witness various highlights to keep an eye on such as riverscape, beautiful flora, mangrove forest. As we has noted, the key score for Can Gio is about the fishing techniques of Can Gio fishermen, which are diverse enough to keep your interest last long. The beauty of Can Gio Beach remains wild and untouched, though many vacationers choose it as the shelter for weekends.
Enjoy Fishing With Can Gio Fishermen One Day
At first, you and the local fishermen will take a boat to set traps beneath the water, which aims to catch the delicious sea-crabs. Before collecting the traps, it's motivated to take a smaller boat to roam around the mangrove forest, visit Doi Nghe Conservation Park. 30 minutes pass, and you will then come back to the previous spot to gather the traps. Check the results! Informatively, the local fishermen will teach you how to select the nice-flesh crabs and tell you story about the crab world. Later, your tour is done withgood culinary merit, as the caught sea-crabs can be grilled for lunch.
The journey goes on, and you get onboard with a wooden boat to approach the Vam Sat fishermen who are diving to catch oysters. Know that oyster catching via diving is among the most unique characteristics of the locals in Can Gio District, and you'll never regret learning about this. Let's see how the oysters are picked out of the water, then grill them and enjoy right on the spot.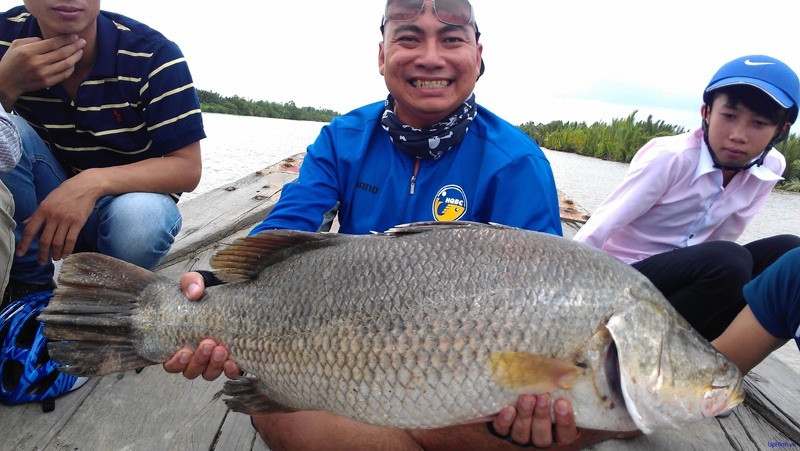 Also try catching fish by emptying a pond (draining its water). To enjoy the work, you're equipped with a "bà ba" (a traditional southern-style costume) and a fishing bamboo instrument. You then go down into the pond and use a tin can to drain the water prior to catching the fish. Another method to catch fish is using nets to cover the area. The Can Gio new exploration won't stop at that, as the tourists can try their hands in producing salt from seawater, planting mangroves to widen the forest coverage, and feeding crocodiles. Plus, hunt for "Ba Khia" (a crab species with 3 stripes on the back), grill fish, and sing songs around a camp fire at night.