If you have a great passion for travelling and love the beauty of nature, you cannot ignore Lang Co Bay, an attractive destinations of Vietnam. Being located in a township in Phu Loc district, Thua Thien Hue province and just far away from the Danang city 25 km toward the north, Langc Co Bay is regarded as a wonderful present granted by the heaven. It is voted one of the most beautiful bays in the world by World bays Club.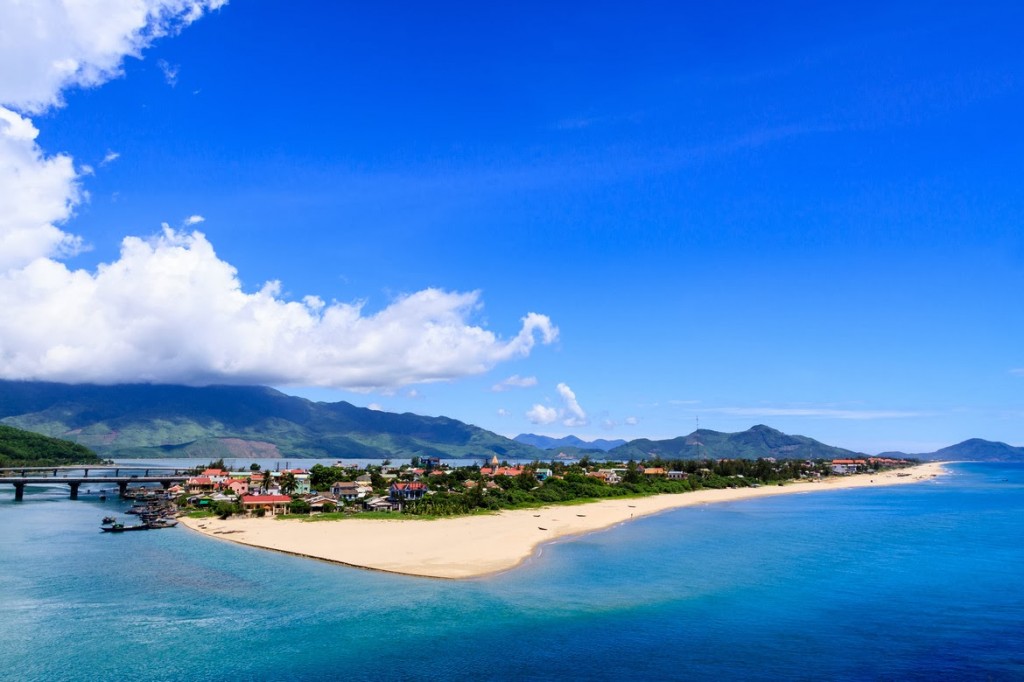 View of Lang Co Bay, Vietnam
Lang Co is well known for beautiful landscape, white sand bank, blue sea and green of mountain ranges. All of these colors created a peaceful and dreaming picture, separated feature of poetic Hue city that nowhere can own. Coming to Lang Co, you do not have any reason to refuse to wallow in very cool water. That is the best choice to relax and great experience after hardworking days. The most appropriate time for travelers to visit Lang Co is from April to July when the average temperature is around 25 degrees Celsius. It often rains from August to November, the beach maybe quite muddy and from December to March of the following year, the sea water is too cold to go swim. Therefore, should you have time in this summer, do not forget to spend a few days and award yourself an interesting trip to Lang Co Bay. I believe that it will be the most unforgettable and great memory.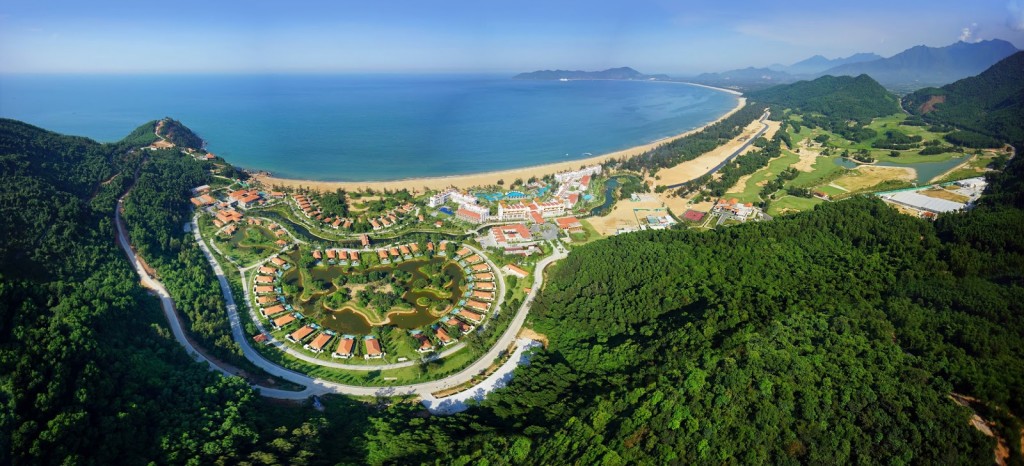 Laguna Lang Co Resort, Vietnam
From Da Nang, you can reach a taxi or a bus to visit Lang Co, however, many adventurous tourists choose motorbike because it is much more fantastic, and you can both ride along the tortuous road of Hai Van Pass and enjoy fully the marvelous and imposing scenes from the high position. Coming here, all tourists want to take a deep breath to leave tiredness and sorrow because the first feeling of Lang Co Bay is very fresh air which is far different from the noise and dirtiness of city. After taking a long trip, visitors can sit and leisurely enjoy the favor of green tea, chat with really nice and friendly people. All of them will make you fell incredibly exciting and peaceful. Moreover, tourists cannot miss some activities such as going fishing with fishermen, exploring underwater or climbing.
In addition, you can visit other charming landscapes like Chan May Beach or Bach Ma National Park. Just far away Lang Co 30km to the west, this national park is famous for cool climate. The temperature is never below 4 degrees Celsius and above 26 degrees Celsius. Here, you can walk to enjoy fresh air of Bach Ma Mountain, visit Ngu Ho waterfall, Do Quyen waterfall, Vong Hai Dai, etc. From here, you can contemplate the overview of Chan May Bay or Cau Hai Pond. Furthermore, it is about10km in radius from the central area; Lang Co is the concentration of 4 World Cultural Heritages as well as popular natural beauty spots in the middle of Vietnam, namely: Hue Ancient Capital, Hoi An Ancient Town, Phong Nha Cave, My Son Sanctuary, capturing much of tourists' attention. No one who has come to Hue could ignore these poetic and dream places, the inspiration for numerous artists ever stepping inside.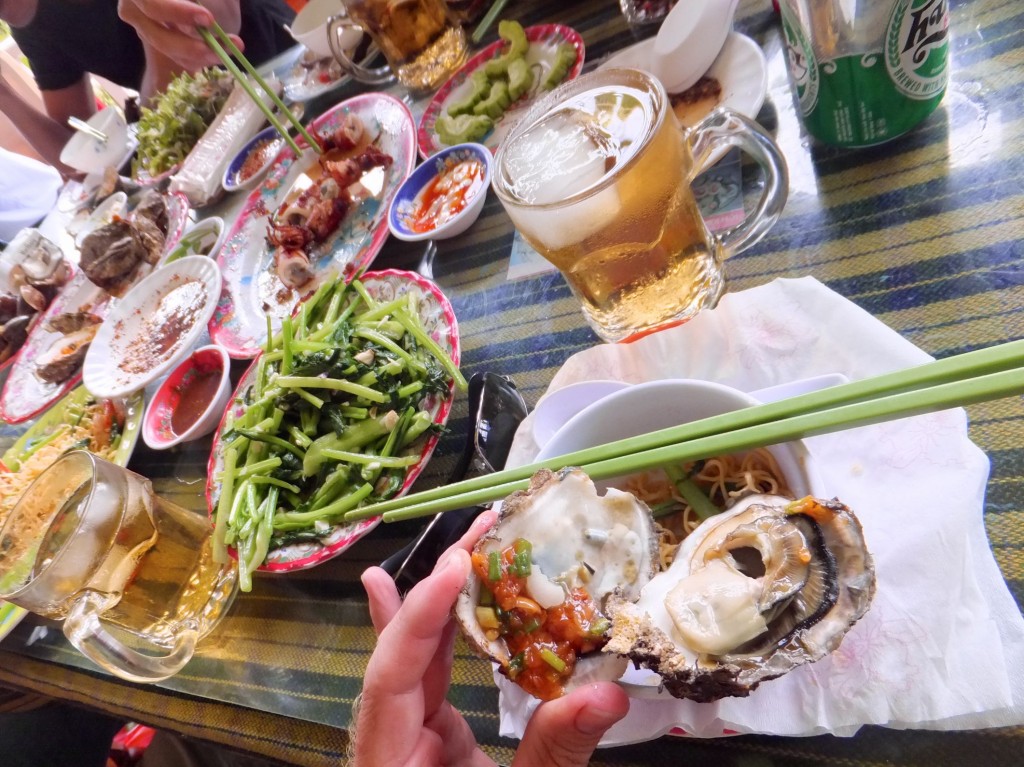 Enjoy seafood at Lang Co Bay, Vietnam
At the end of day, tourists do not need entering luxurious and expensive restaurants, they can gather to taste fresh seafood here including lobsters, crabs, squids or oysters in roadside diners with reasonable prices. Especially, oysters here have strong and a little bit fatty favor, a very specific flavor that you cannot enjoy in any other places. The most fastidious visitors must agree that eating seafood at Lang Co is the best choice ever.
Maybe for all these reasons, Lang Co is now becoming one of the best destinations for beach vacations. Coming to Lang Co, you can view the romantic scenes like dream, but this bay will make your dream come true . Lang Co is now like a bass note of a lively music writing a dynamic Vietnam. Just come here and have this excellent felling.