Cruise passengers are now showered with lots of great opportunities to explore Vietnam from North to South whenever their cruises anchor in Vietnam's ports. Claiming that you're now in Phu My Port, it's stimulated to pick up a tour package namely Ho Chi Minh City Tour – 1 Day from Phu My Port. Surely, this kind of tour package is created just for you and others alike. Instead of resting in cabins and knowing nothing about the "Pearl of the Far East", why not go out and explore famous charm of the city? It's your turn to evaluate Ho Chi Minh City via the real experience in its dynamic and animated atmosphere.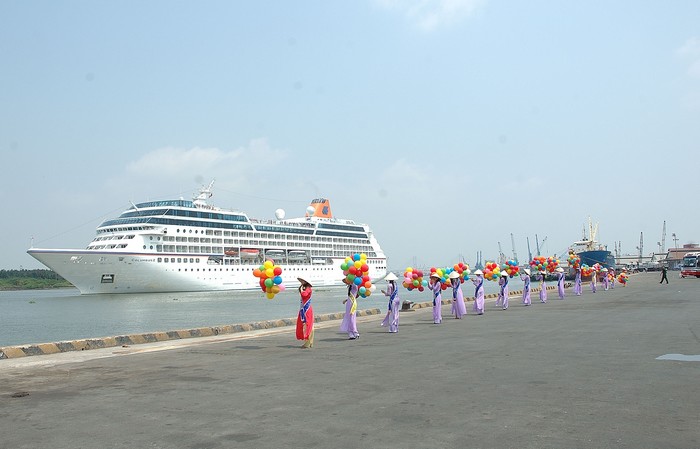 Saigon Day Tour – Where Are For Cruise Passenger to Visit?
From Phu My Port of Vung Tau, you're transferred directly to Ho Chi Minh City. Then, the knowledgeable Guide will give you some comprehensive descriptions about some of the most attractive tourists sites available in the city such as the former Presidential Palace (also called Reunification Palace), War Museum, Notre Dame Cathedral, Central Post Office, Ho Chi Minh President Museum, etc. In addition to sightseeing, also enjoy the great foods and drinks available in many authentic restaurants. Coffee and tea here will indulge your palate associated with the great views over the city before heading back to the Cruise.
Within one day, you perceive new perspectives around the attractiveness and enthusiasm of Ho Chi Minh City. The on-time tour package makes sure that you can visit every tourist site listed on the itinerary; therefore, no need to worry about the time limitation or any other issue involved. You will love the one-day excursions and if you expect for more, it is feasible to combine the 1-day Saigon Day Tour with 1-day Vung Tau City Tour. Of course, you can.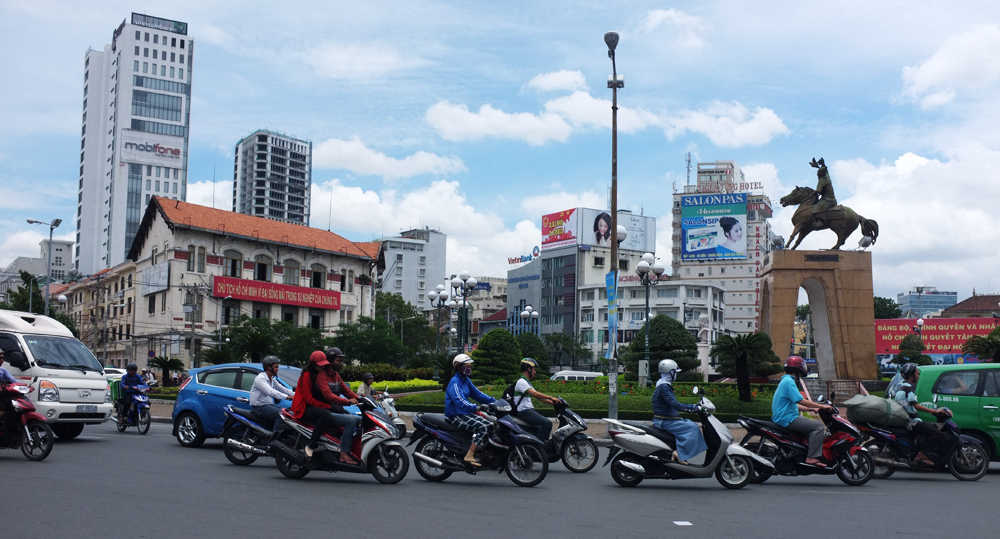 1-day Vung Tau City Tour – Great Addition to your Vietnam Stay
The 1-day itinerary is perfect for any cruise passenger that wants to explore the sea-town once they have real experience in Ho Chi Minh City exploration. If you still have one day off, invest it in Vung Tau City in an easy way. From Phu My Port, it is extremely convenient to drive to Vung Tau city. This is a private tour, you can definitely customize the itinerary including time, places of visit, restaurants to eat, activities to play, etc.
Though Vung Tau City is a small sea-town, it is exciting with many worthwhile places of interest such as the spectacular Jesus Statue, Nirvana Pagoda or Lying Buddha Pagoda (12m Buddha made from marble), White Palace (summer palace of Bao Dai, the last Emperor of Vietnam), Whale Temple, and Lighthouse. In reference to Lighthouse where cruise passengers can obtain a panoramic view over the whole city from the birds' eyes, its peak is approximately 170m above sea level; hence, Lighthouse is usually voted as one of the most attractive sites in Vung Tau City. How about the marvelous Jesus Statue? It stands in Nho Mountain with 32m high and 18.3m long arms. Taking about 900 steps to the summit, you can obtain the extraordinary view over the entire city.
Contact Indochina Charm Travel to get the collection of Vietnam City Tours designed just for cruise passengers with best deals!